"...the quality and versatility of this mouthguard is outstanding! "
SmileCrafters Orthodontics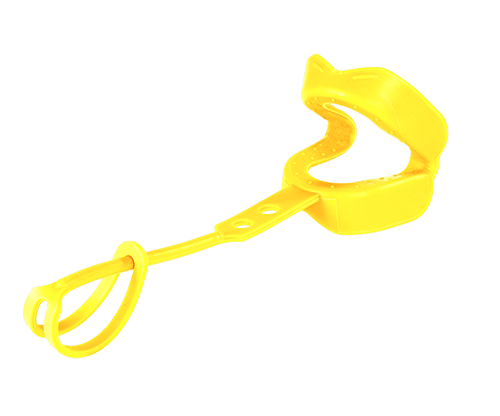 "...the quality and versatility of this mouthguard is outstanding! "
SmileCrafters Orthodontics
"...the quality and versatility of this mouthguard is outstanding! "
SmileCrafters Orthodontics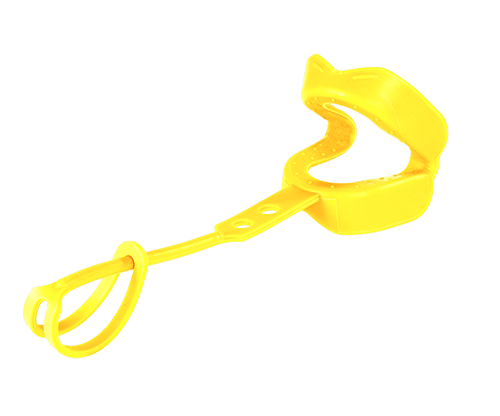 " SPORTS WITH BRACES  Great product my daughter can breath and yell out plays. And if your a sports parent you know what that's worth"
" GOOD PRODUCT this product is perfect for braces my son has it for soccer and it fits nice and allows for breathing and talking while wearing it "
"BEST MOUTHGUARD FOR WRESTLING If you have a wrestler with braces, this is the best mouth guard we have found. "
" AWESOME BRACES MOUTHGUARD!  This is the best mouthguard for kids with upper and lower braces. Our 10 yr old daughter plays competitive soccer and basketball. Both sports need you to talk to your team mates. How can you do this with a mouth guard from the orthodontist that holds your two jaws together, you can't talk, and breathing is even difficult?
This mouthguard is AWESOME. Small, flexible, with a nice case and allows you to not only breathe better, but also talk. I was concerned before ordering that it only came in one size, but be assured she has a very small mouth and it fits her perfectly. It is very flexible too. Best yet, she likes it and wears it!!!!
The strap trims right off so if you do not need to attach this to a football helmet don't let the photo scare you. It trims off easily and is not rough wear you trim it. I highly recommend!"
"THIS MOUTH GUARD IS LEGIT!  I am surprised at the general level of apathy out there (outside of football) about mouthguards. Maybe that explains the lack of products that work with braces. Tough to find a product that my son can actually use without it falling out of his mouth. We got by with a typical boil and fit guard that we replaced every two weeks to avoid disturbing the teeth, but that was for the top braces. Now that he has bottom braces, this is the only one I've found that covers the bottom braces and allows talking (yelling) without falling out. And his brother uses one for Tae Kwon Do. Bonus points for being able to pop it in immediately without boiling or other fitting.
I was skeptical of the one-size-fits-all approach, but I tried it myself, and my two boys also tried, and it fit us all just fine. Sometimes the simplest ideas work the best."
"SEEMS SO PLAIN, BUT WORKS SO WELL!  I play semi-pro football, and I do not hold back when it comes to protective equipment. I spent well over $1000 on all my gear, including $300 for pads and $300 for a helmet (all worth it, by the way).
These are my favorite mouthpieces. I've tried several, including Under Armour O-Flow Max, Shock Doctors, and generic $1 ones. I keep coming back to these. They're not molded to the shape of my teeth like the others (dip in boiling water and bite on them); you're not supposed to do that with these. But they're simple, stay on my facemask, and most importantly, they let me breathe and talk.
I thought I'd like the fancier ones better, like the Brain-Pads, Under Armours, and Shock Doctors. But I keep reaching for my Denta-Gards."
"YOU MUST BUY THIS I have a 6 rear old daughter who has an orange belt in Karate. I cannot remember how many mouth guards I bought for her to use only to have her complain about the fit. It was very frustating because she would not keep them in her mouth during sparring practice and I was afraid that she would get hurt. I finally bought the Denta-gard mouth guard and immediately my daughter approved.
The best thing about the fit is that she can breathe through her mouth without having to remove it. It is very comfortable and best of all she keeps in on all the time. I highly recommend this product and plan to buy more. You will not be disappointed ! "
" Daughter has several mouth guards and this one is her favorite. Really covers her braces and she can still talk to her basketball team mates. Didn't have to worry about heating it either. Just wash and wear!!She loves it so much, I'm ordering a second one...just in case!!!! "
Denta-Gard mouth protectors are the only mouth guard we recommend for our patients at Fredericksburg Orthodontics. The Patients love that they come in an amazing assortment of fun colors, while we appreciate the comfortable, custom fit...