Mouth guard for Kids with Braces
Often, it is difficult to instill in children the necessity to wear a mouth guard. An effective mouth guard for kids with braces is important for their safety. Also, to protect your investment in their dental work. Our experience has shown there is only one mouth guard that consistently receives positive feedback from wearers and their orthodontists. The mouthguard that is highly ranked is the Denta-Gard® Kid's Comfort PRO™ mouthguard because it protects soft gum tissue from orthodontic appliances as well as protects both upper and lower teeth.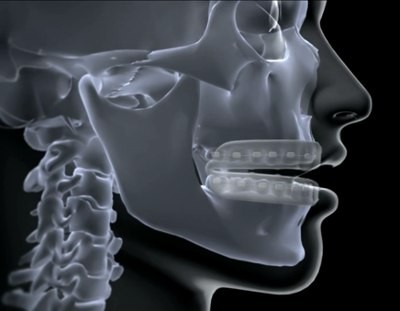 The unique design of the Kid's Comfort PRO™ mouthguard provides protection for both upper and lower teeth. It does not require boiling or custom fitting. Most people prefer it for kids with braces due to its comfortable fit. Children adapt to wearing a Kid's Comfort PRO™ easier and more comfortably. Children are more encouraged to use the mouth guard with braces more consistently than they do with traditional mouth guards.
Virtually indestructible -Athletes tend to chew down the ends of hard plastic mouth guards, as a result, coaches, and trainers are unable to determine if the guard is now offering protection. Virtually impossible to chew through. Because of its comfort, most are not tempted to remove it intermittently and therefore do not even try to chew it.
Latex and BPA free
Made in the USA – With FDA approved materials.
Browse our website to learn more about using the Denta-Gard® Kid's Comfort PRO™ Mouthguard.  Made in America.